On 23rd January 2013, this site (i.e. goughlui.com) was officially born out of the ashes of gough.ath.cx, formerly served from home on an ADSL2+ link with a humble Raspberry Pi Model B with WordPress, and before that, a Pentium III desktop using hand-coded HTML files. Due to increasing visitor load, "real" hosting was needed. After a day of uploading and content migration, on 25th January 2013, it has been "open to the public" and serving ever since with patches of occasional downtime leading to a migration of hosting provider, continual changes in caching plug-in configurations, improved security and backup procedures and the use of content caching by Cloudflare to handle the viewers.
A total of 665 posts later, according to WordPress Jetpack Stats, on 3rd September 2015 some time between 2:18am and 3:03am Sydney time, the site reached a milestone of 1,000,000 page views, enjoying a daily page-view count of around 2,000 views.
This calls for a celebration, in the form of a post!
Reflecting on the first million views and 951 days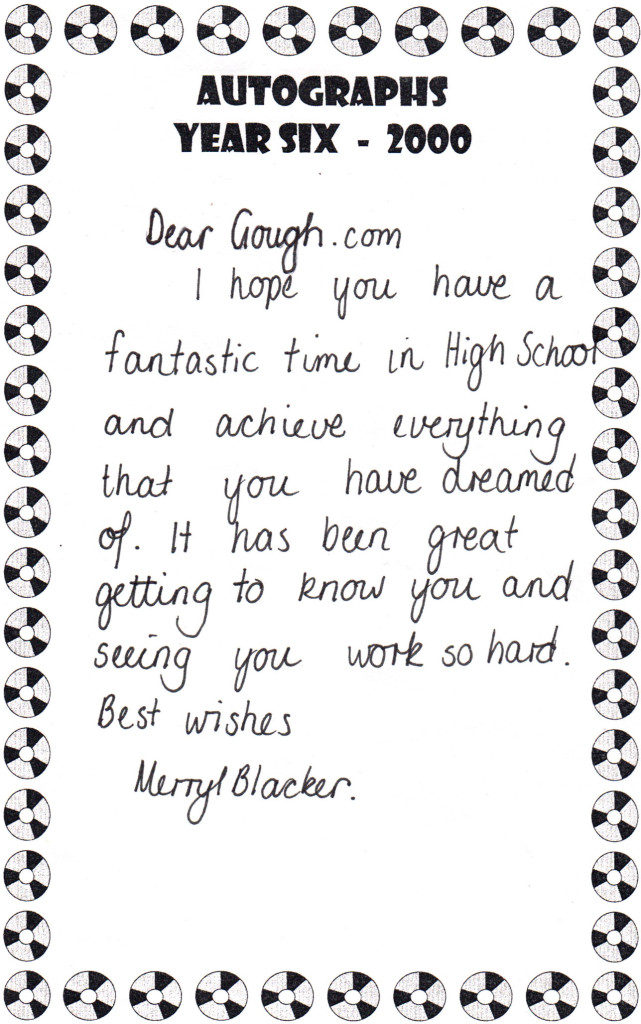 Always having been a technology enthusiast of some form or another, it might interest you that even though I was aware of the internet and modems at a young age (when I was only 6), I never thought that I would run a website "on the internet". Back then, my access to the internet was always limited, mainly due to the costs of being on dial-up and being a late adopter of broadband due to cost reasons. As a result, my view of the internet was more utilitarian – you go there to download things and then you leave. Always online just wasn't a paradigm, and information was still in the realm of physical and CD-ROM encyclopedias.
As I graduated from primary school, I cherished this note from my Year 6 teacher, who had noted my enthusiasm for technology and was absolutely convinced that I would one day be, gough.com.
I remember scoffing at her, saying "that would never happen. I can't afford that." While I'm not gough.com, I think I've proven myself entirely wrong. I do have a website, and it does receive traffic. My 11-year old self would be very astonished.
Even through-out high school, I had very little interest in web design (as you can tell from my site), and my access at home was still rather second rate. I instead pursued the hardware side of things much more, building and repairing computers, as well as immersing myself in electronics through the Funway series. It was a bit of a lonely hobby, having done things mostly by myself at home until the high school I attended had an electronics course.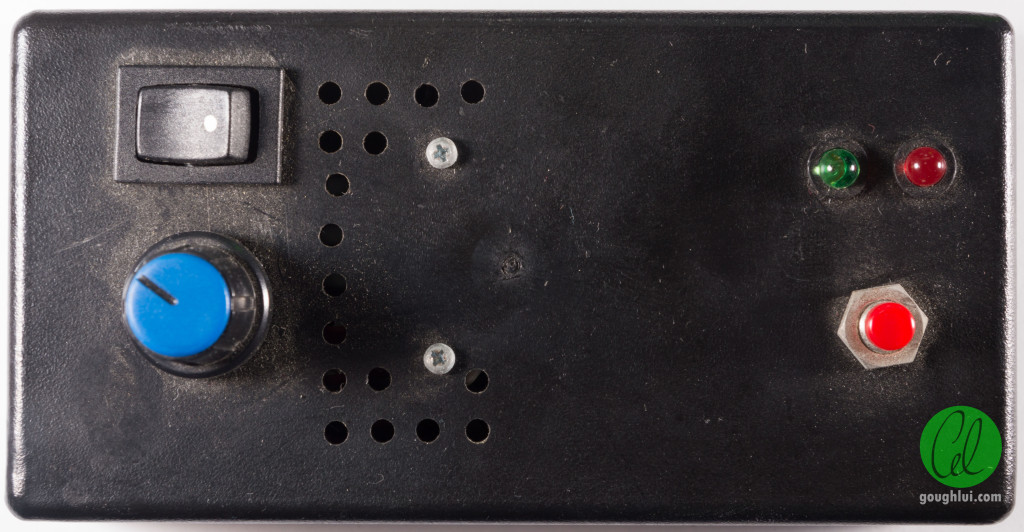 Some of the course was based around the Funway series as well, but I also got the opportunity to modify the kits, and play with CNC machines to produce circuit boards. One of the projects is pictured here – the Funway 2 Universal Timer, built into a jiffy box with indicator LEDs, buzzer warning and potentiometer time control.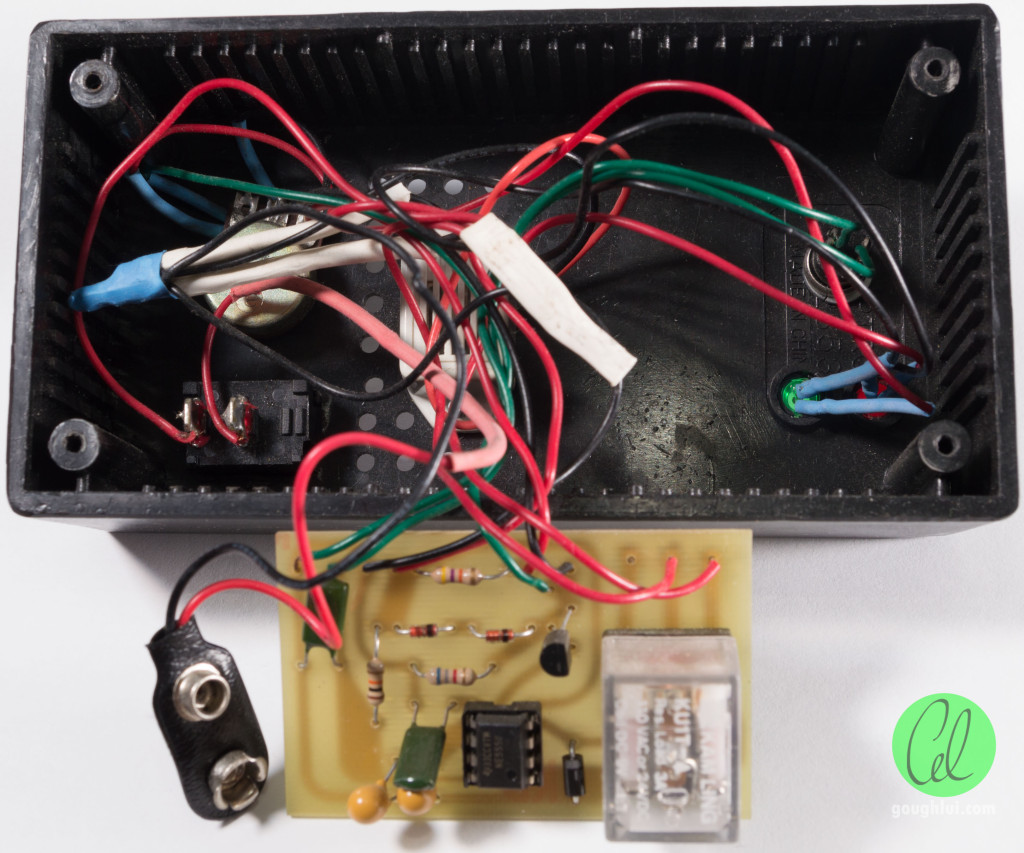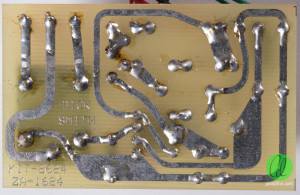 Finding this brought back memories of my first steps in electronics. Having to learn the theory behind the NE555 timer IC, for example, and proper soldering techniques. Even though I was still a beginner at that stage, I think I did fairly well, given the basic tinned copper board with no solder resist. There was no way that I could fathom soldering SMD components or making fine trace repairs. I couldn't even imagine being able to play with microcontrollers, as the programming languages were very "bare metal" and the programmers were typically very expensive. To think that single-board computers can now be easily had, and microcontrollers with all their programming hardware can be had for about the price of a lunch or two is amazing.
Having dabbled in experiments at home on my own as well, I felt a slight sadness that many of the ideas were only documented in my head. After I got into university, one of the key points impressed upon design students was to keep an "engineers notebook" of ideas, experiments, results, designs, etc. It seemed like a great idea, although the burden of documentation always feels like a distant second to actually having hands-on practical fun. But more-so was the issue that a physical notebook could be lost, requires lots of effort to maintain (cutting and pasting things in) and wasn't something that could be shared around. That was where the inspiration for the site came from – a desire to document in an "easier" way, in a form that can be shared with my colleagues and interested friends, which can be flexible and dynamic.
That's where this site comes from. It's no ordinary site. It's not designed to cater for the "average Joe", it's not here to cover the most recent news at break-neck speeds, it's not here to gain viral views, be click-bait, etc. It's a site that was built for me to document the things I'm thinking of, the things I'm doing, the things I have, and the things I care about. It's a site that provides an "honest" amount of information for the ads that are shown. It's a site that tries not to frustrate its reader. It also serves as a "portfolio" about me, but a very incomplete one at that. There are still many things I should do that I haven't found the time to do, and there are always posts that I want to make.
But that being said, the site has well exceeded my expectations. Without this site, I wouldn't have:
Been donated many products to review and provide meaningful advice to prospective buyers, especially in regards to power banks.
Gotten in touch with teachers from my past.
Received a comment from Dick Smith and Matt (of mrmattandmrchay).
Helped others with their digital archaeology needs and data recovery.
Been cited by several Wikipedia articles, a Backblaze blog post, and others.
Received several image licensing requests and had some of my images published in print.
Shared knowledge and my own work about many different, and sometimes random things, with many people from virtually every country on Earth.
Received questions and praise from readers.
Learned how to secure, administer, migrate, back-up and repair a WordPress site, deal with migrating hosting providers and DNS settings and use a CDN.
In itself, having the site has been a rewarding experience for the most part, albeit, at times a stressful one as it does need some TLC from time to time.
Delving through the statistics
Of course, what sort of post is it if I didn't have some juicy things to show. First of all, lets take a look at the Alexa ranking (estimated) for the site: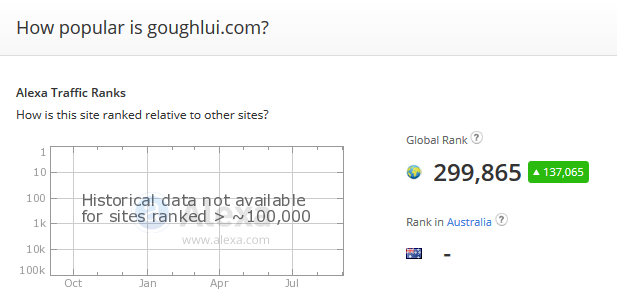 It's been hovering about the 300,000 mark, which is much better than I expected for a personal site such as my own. After all, I don't have any active SEO going on, I've forgone some SEO points by not having https and not having a mobile "responsive" theme, nor have I got any active marketing or backlink generation schemes going on. Of course, lets not forget when I first checked my rank, on December 2013 after the first year of running. We've come a long way.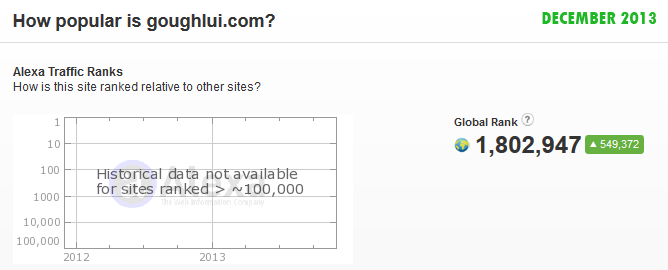 So, what does the trend of page-viewership look like over time? Sadly, Jetpack Stats doesn't keep history "forever", so I had to turn to Google Analytics. Their numbers differed slightly, at the time of check they claimed 990,000 or so page-views, but it's clear that the trend has been one of slow but continual growth. Surprisingly, this seems to happen even if I don't post new content, as it seems that discovery is a key issue and as my page starts to grow backlinks and rank better in search, more viewers are arriving at my doors.

Where do they come from? Well, as far as I can tell, I've been visited by every country except North Korea (for obvious reasons) and the Central African Republic (understandable, due to a lack of internet access for most of the population).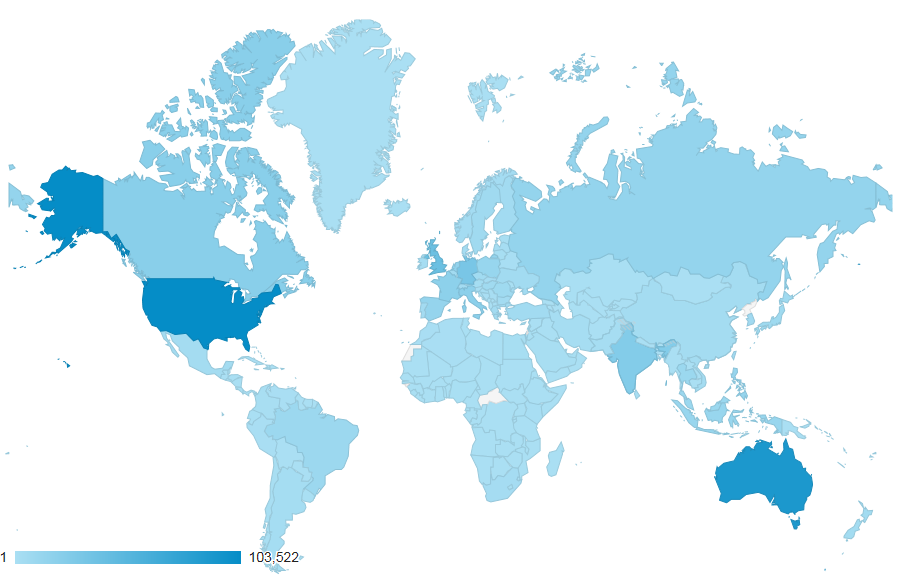 What do they use? Rather unsurprisingly, a majority of viewers are running Windows, with Linux ranking in 5th.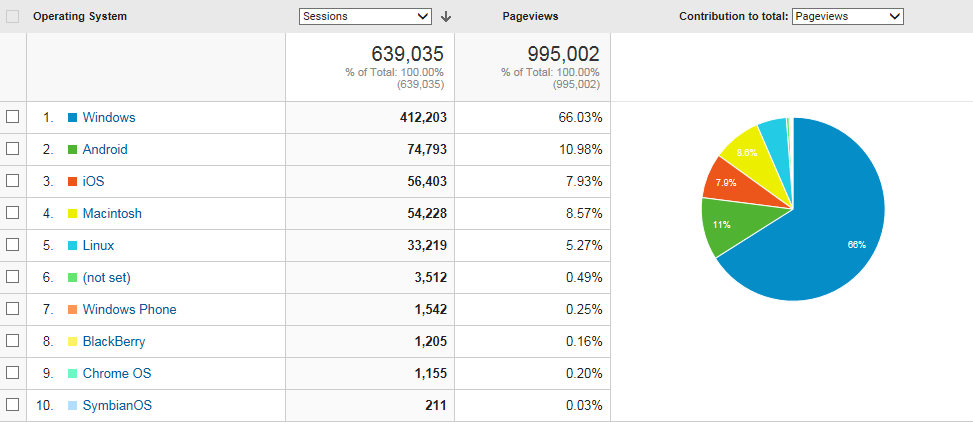 The most popular browser is Chrome, followed distantly by Firefox, then Safari and Internet Explorer rounding out most of the pie. This is interesting to me, as I'm still a staunch Firefox user, and I typically preview my site only with Firefox … maybe I should be using Chrome instead.
As for mobile devices, only about 21.8% of visits come from mobile devices, of which 40% are Apple devices, and (most of) the rest would be Android, but fragmented by brand.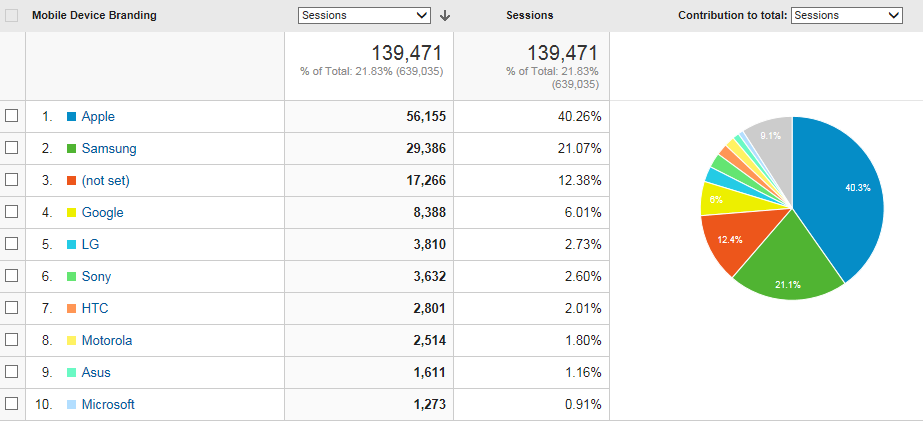 How hungry are the visitors? In a word, very. As I haven't shied away from posting high resolution images, albeit somewhat compressed, using a philosophy of "quality is king", the bandwidth consumption can be considered voracious. The last month saw just shy of 400GB of data being served by CloudFlare, which has done much better for caching after tweaking W3TC header settings to improve cachability. As a result, 57% of the data and 65% of the requests are being handled by CloudFlare instead of my shared hosting, but even then, it's still about 190GB of bandwidth from my origin server.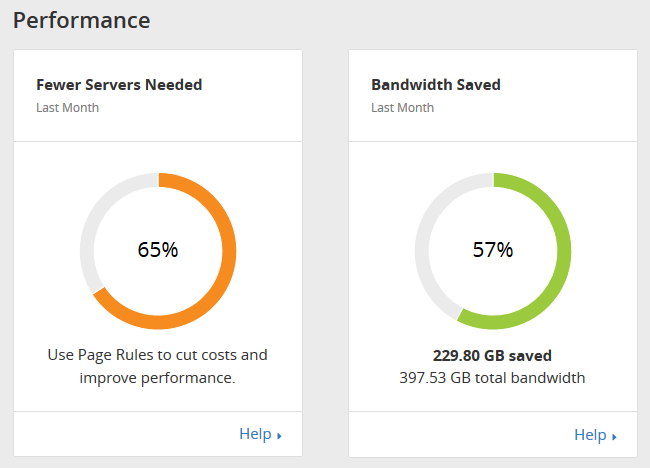 Speaking of which, I could have never done it without CloudFlare. The amount of traffic would lead to responsiveness issues with my "low grade" shared hosting, and the security hassles of keeping "bad actors" out and stopping their brute-force attacks from tying up all the valuable server time would be much more difficult. Thanks CloudFlare! Sorry I ever doubted you.
In Closing

It's been a long journey to the first million views, but at this rate, it won't be too long until we reach 2 million. This site has well exceeded my expectations, and mostly due to the support of the readers who visit, looking for something and hopefully finding an answer. I hope you have enjoyed my efforts, even if it was only in amusement. This site will continue to live for as long as I can keep it going, and I can't see it going away anytime soon.
That being said, with all good news, comes a little bad news. Maybe you've noticed that the site has been quiet for a bit lately. At this stage, I'm wrangling with the completion of my PhD due within the next few months. As a result, the workload is now so high that I won't have the time to produce any posts until it is completed and submitted. Expect the site to be quiet, with sporadic posts from time to time – but I will say this again – this site will still be online. No need to panic.
To celebrate and to inform, the header logo has, at last, been updated to reflect this milestone:

I would encourage you to share any posts you might find helpful for others to enjoy. Thanks!