Failures of compact fluorescent globes happen rarely, but every time I replace one, I tend to take them apart and photograph their insides if I haven't already. Today's specimen is a generic globe, which has been branded and imported by one of the local discount shops. The unit is Made in China, and features a "thick" tube, 2U arrangement, of 7W power rating.
The globe claims to have several approvals from different world-wide organizations, although I had purchased a prior series of globes from this brand, none of which even lasted a paltry 1,000 hours. Anyway, every single globe series they brand seems to be different – and the brand is probably long abandoned now.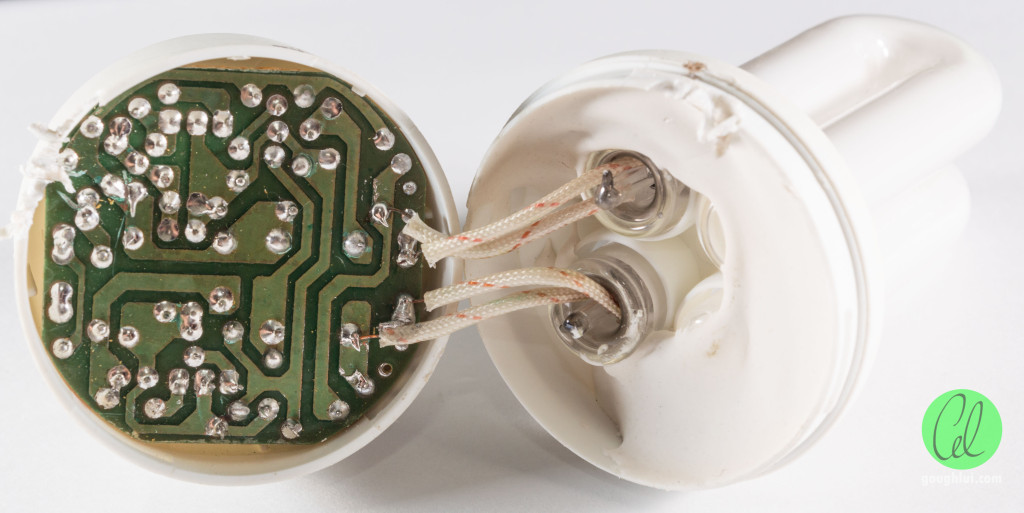 A lot of prying later, the tube base is released. The filaments to the bulb were cut, and the failure was determined to be an opening of the filament which is heated/driven directly.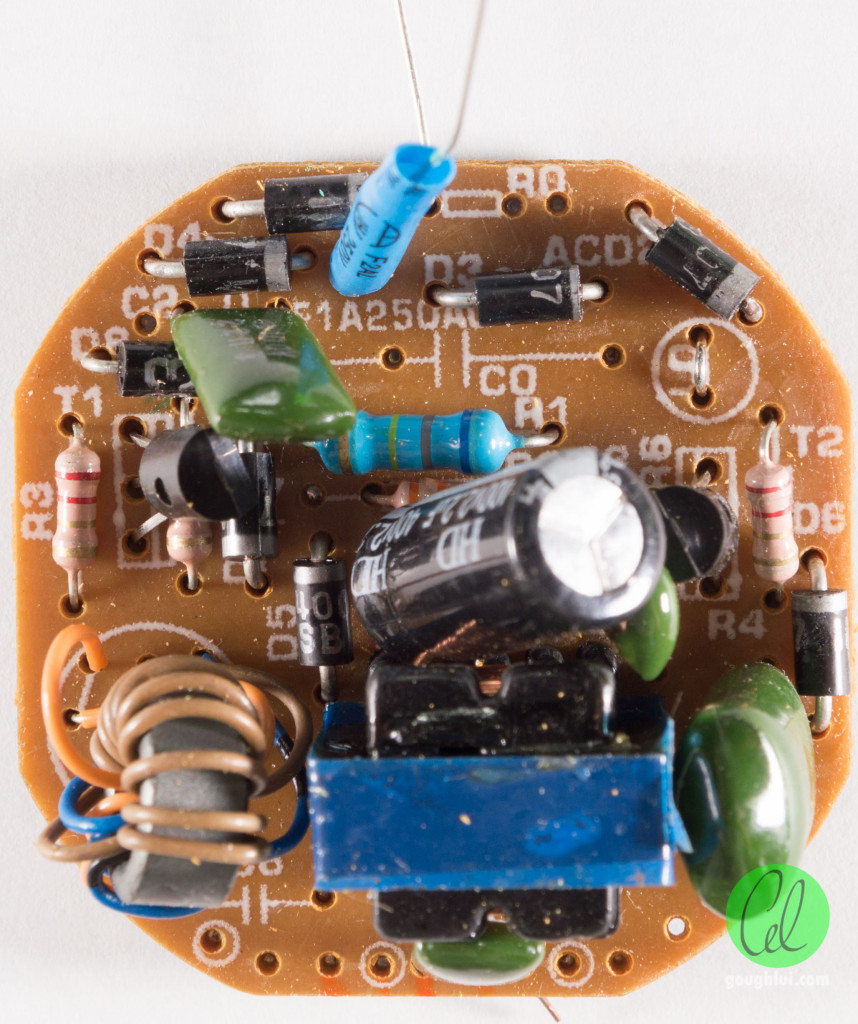 The PCB is a single layer paper-type PCB, as expected. The main electrolytic capacitor is branded HD – not a known brand, but at least it did not bulge or blow. There is an in-line fuse in the power input, but it's rated at F2AL rather than the F1A which the PCB silkscreening claims. As a result, this means the fuse is rated for twice as much current as the design calls for, which can be a small risk. C0 and L0 seems to be omitted and might be used in power-factor corrected models and for EMI suppression.
The design seems to be fairly standard, using a toroid and an EI transformer, with a limited number of other components.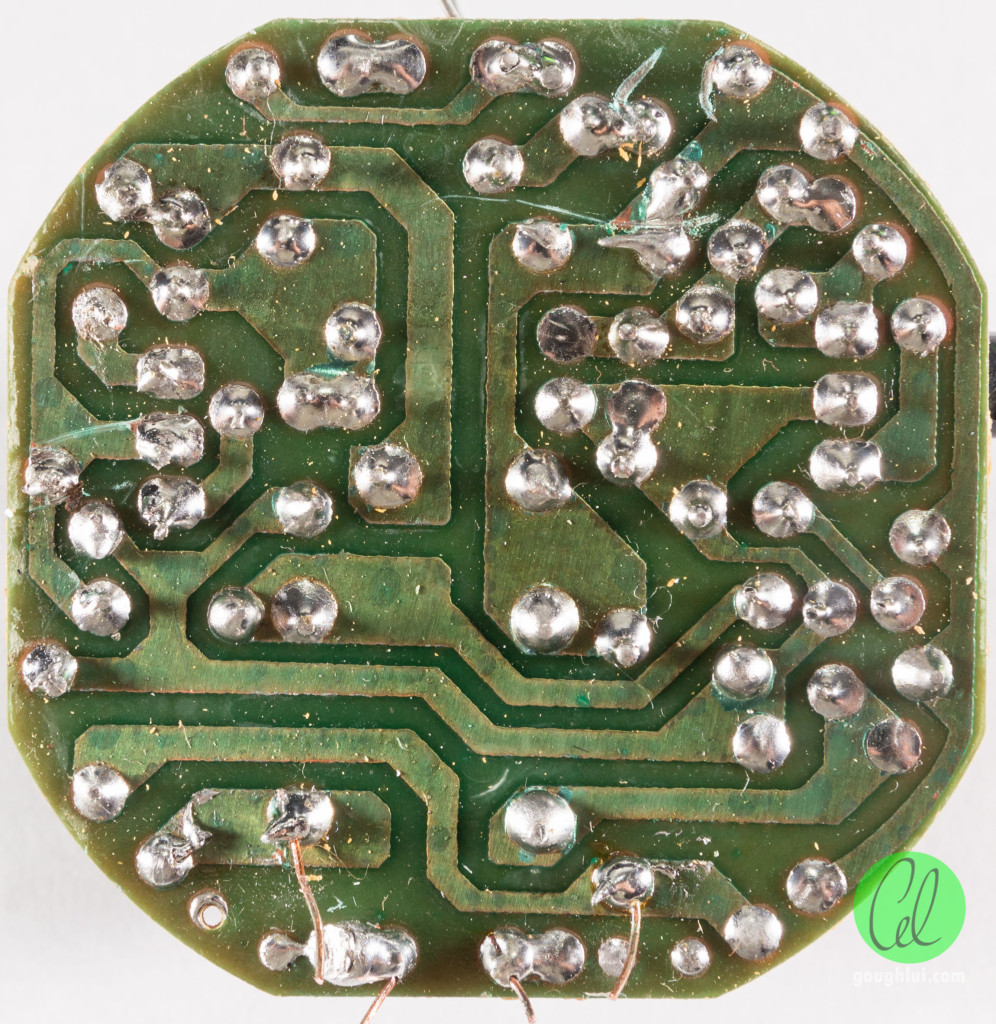 The underside of the PCB has the traces, and solder resist. A few scratches are present from the screwdriver-based forced entry. Other views of the PCB and components are provided below – click for full size.
I wonder when the next failed CFL will visit the teardown bench …