By now, most of the readers probably already have the impression that I'm an Android "fan". You'd only be partially right. While Android is my primary "mobile" platform, I'm slowly growing platform agnostic – I've used many from Windows Mobile, to Blackberry and Chrome OS. I'm not personally a big fan of Apple's iOS, but whenever there's something new, I always like to give it a go.
Early this morning (reportedly 3am Australian Eastern Standard Time), iOS7 was rolled out as a software update for iPhone 4 and newer, iPod touch 5th Generation, iPad 2 and newer and iPad Mini. I have a "the new iPad" 3rd generation that I won from a competition that is eligible for the upgrade, so early in the morning, I did the upgrade.
Common sense tells you that if you're relying on your device, it may be wise to postpone updating in case there are any major issues discovered. As this wasn't my primary device, I was willing to update it right away.
Upgrade Experience
The update itself weighs in (for the iPad 3) at just over 900Mb. It's safe to say that there was much interest for it, as the download did not saturate my ADSL2+ connection (as it usually does).
All users are advised to back-up their iDevice before they commence the update. I had nothing of value, so I opted to omit this step. I performed the update on the device so as not to require a computer.
I did get an error message after the Verifying Update step claiming that the update was not available at this time. You can solve this by closing all apps using the multitask bar and performing a hard reboot (as a precaution).
The update itself took a while. Close to 30 minutes. Already, the differences were apparent – the Apple logo is larger than before, and the progress bar didn't stretch as long as in previous OS updates. Seriously, who needs to redesign an update screen?
The update ran in two stages – the bar completed once, and then started again.
Then we were greeted with a short set-up as per usual.
What's the new OS like?
In a word, it's different. It's a departure from the sculpted buttons and coloured textures that defined the iOS heritage. I'm sorry to say that I will be somewhat negative about some of the changes – but they'll be damned either way. One size doesn't (and will not) ever fit all.
Booting up the OS from cold reveals an Apple logo which is flat and about twice the size (in each dimension) of the former Apple logo (was this really necessary?).
The overall appearance is flat and contrasty. In fact, it's a bit too contrasty for my liking. As I was playing around with it indoors, the mostly white background to toolbars and settings screens were taxing on the eyes – and it would be even more taxing at night. The brightness was already on minimum!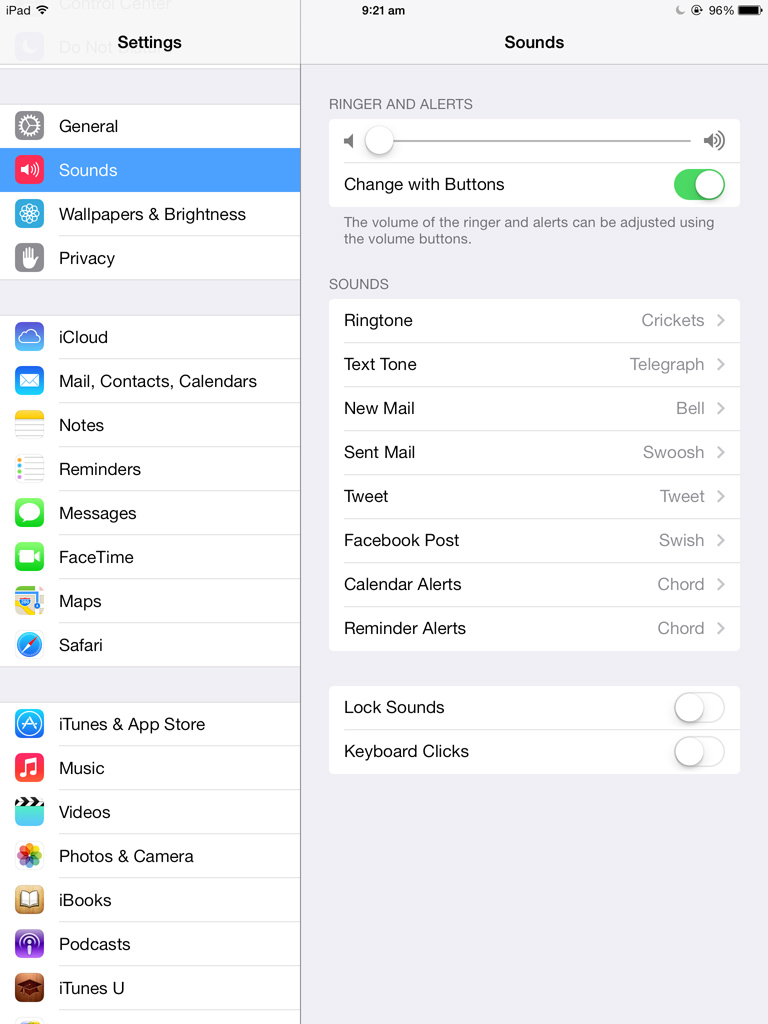 If anything, the blue-grey background provided a visual "break" for the eyes – and I do miss that. In fact, I find this OS more comfortable when "invert colours" is turned on (yes, it's reminiscent of Android now), but that screws with the normal day-to-day usage of it. However, this colour scheme may help readability in sunlight.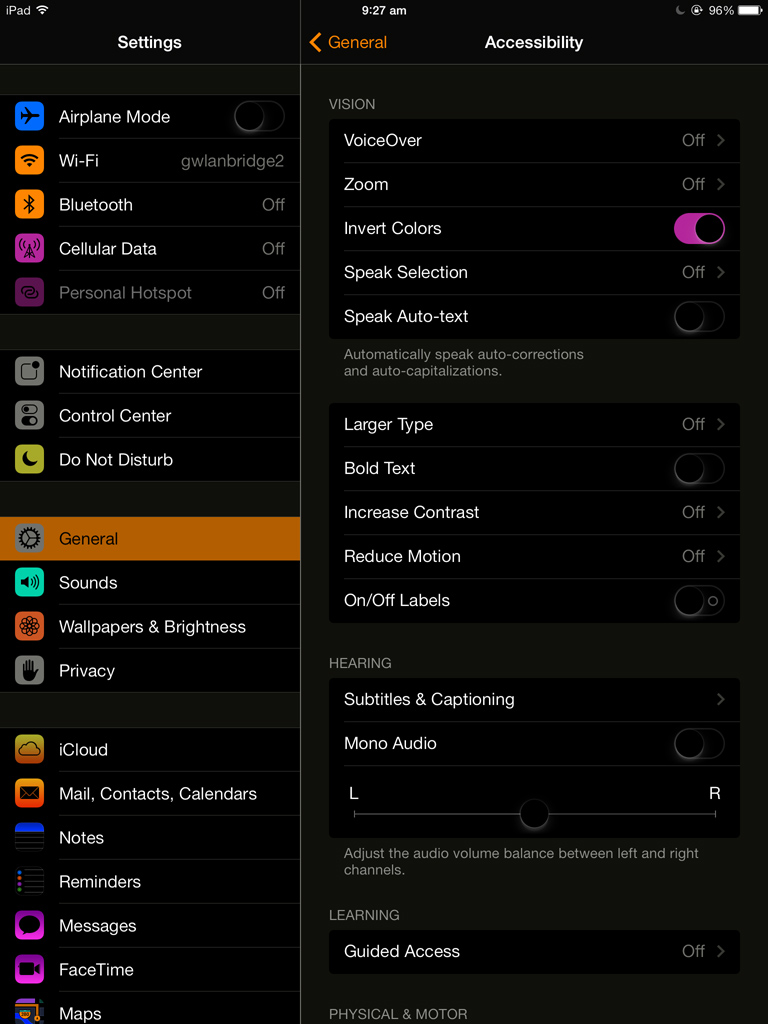 You'll notice I had to invert this in software as the screen shot does not take the inversion into account. I would be more comfortable with this inverted setting, probably because the iPad is fairly bright when up-close.
Another change is that the toolbar time at the top has gotten smaller. This might not be welcome for some users who might have difficulty reading it, but it's perfectly happy on a retina screen and I have no trouble with it at all.
Search has moved from the front page next to the home screen to a swipe down from just under the clock near top of the home screens, making it always accessible. Interestingly, when searching, the keyboard colour is dark.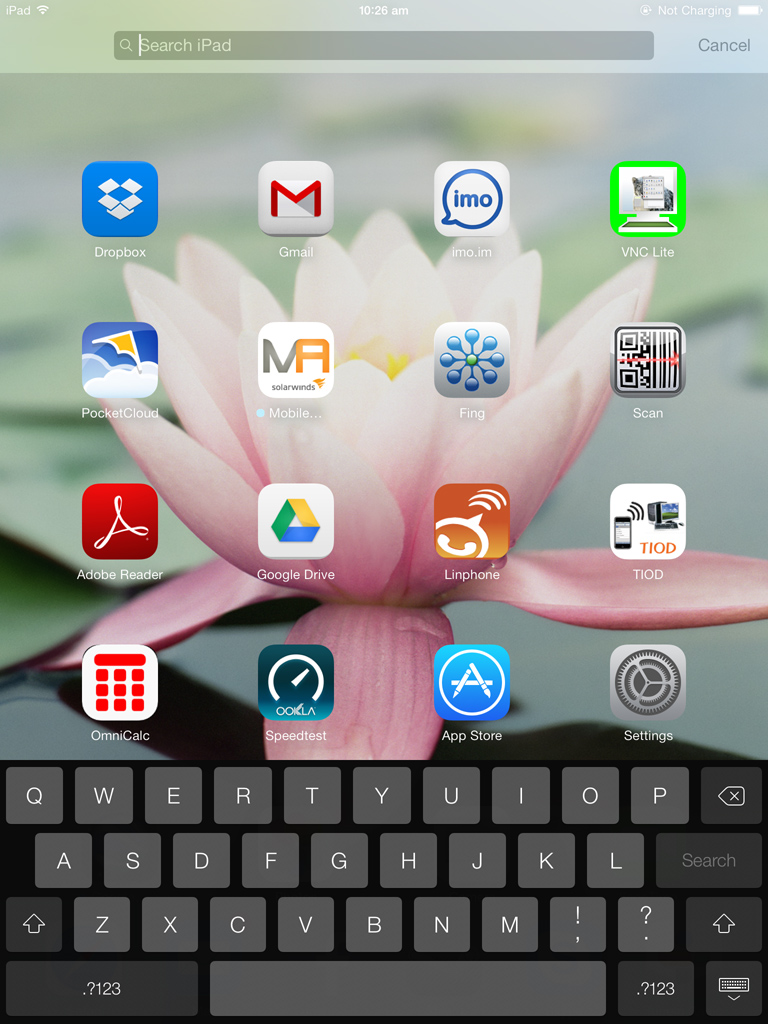 The skeumorphism that was the rage has toned down, but not entirely disappeared. It's hard to notice it, but the white background in notes is not actually completely just white. It's got a copy-paper texture on it.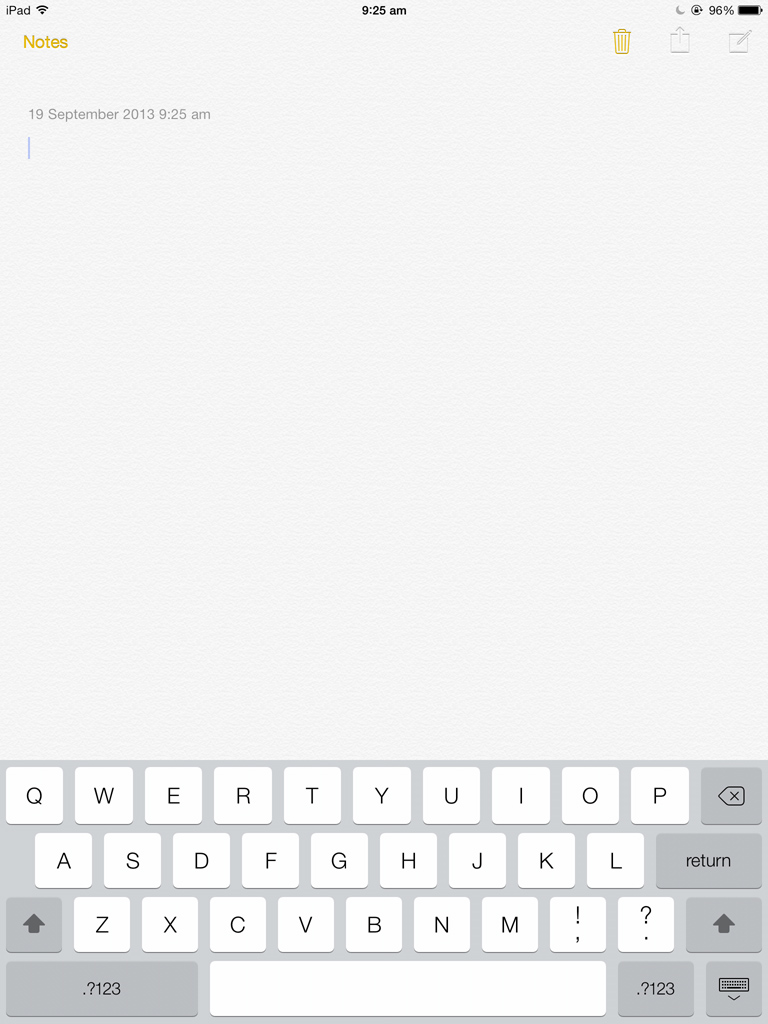 The keyboard colour scheme has changed as well. Maybe I'll get used to it after a while, just like all the icons for the in-built apps have changed to their newer, flatter (and arguably, more toy-like) appearance.

I did check my mail app and this is where I began to be a little confused – this looks to have taken inspiration from Microsoft Outlook's Web-site and Windows 8. Blue and white? Square-ish edges? Text on white? I don't really like it because the buttons are not as "obvious" as they once were, but it's functionally equivalent.

This styling is consistent and extends across apps – including Safari. I'm not really too much of a fan of the new squarey look with centred text – but at least it's not the horrible capitalized stuff that Microsoft seems to like. Interestingly, the URL is "hidden" as the domain name only – does this hide important information from the end user – maybe it's dangerous, who knows?
Sliding down from the top for notifications now brings up a overview of Today …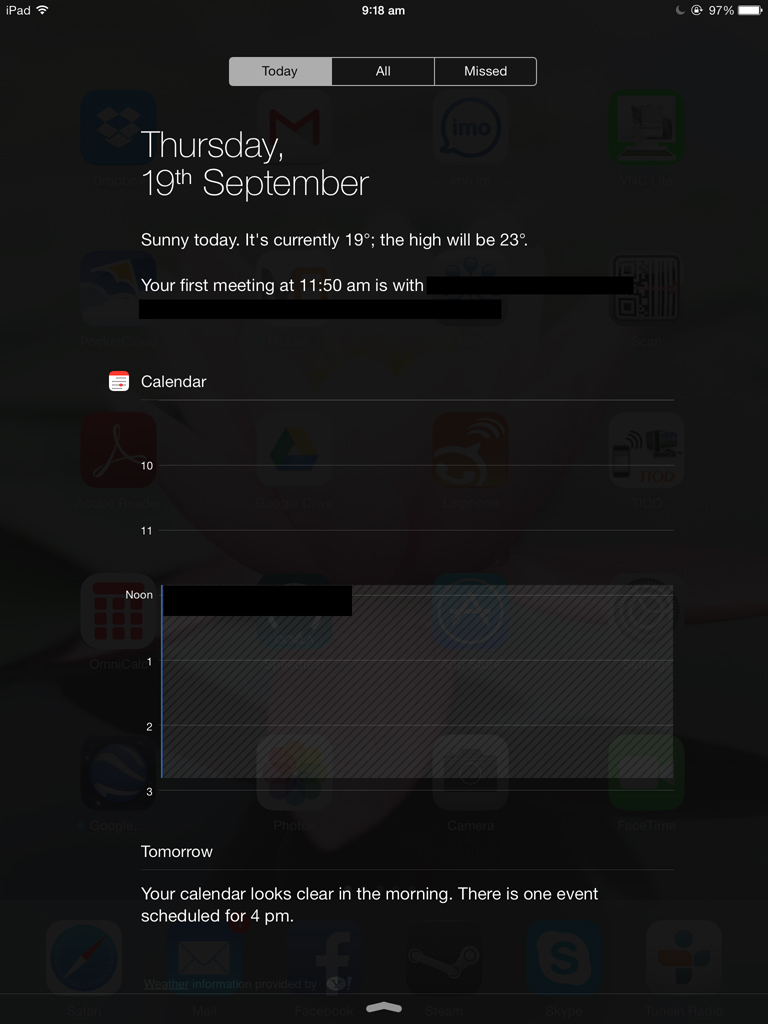 … which seems to be a refined Windows-Mobile Today style thing, although, I'm not too much of a fan of the sentences which are constructed from your appointments. Your calendar looks clear in the morning. There is one event scheduled for 4pm. Eugh. Efficiency is not in sentences – maybe if that was being read by text-to-speech, it would be appropriate, but an iconized view of the day's time-line would be much more effective.
At least they did try to make it a little bit more than the one-line style notification listings of events – something which Android still seems to use, but I don't have much of an issue with.
Swiping up for multitasking reveals a new task switcher …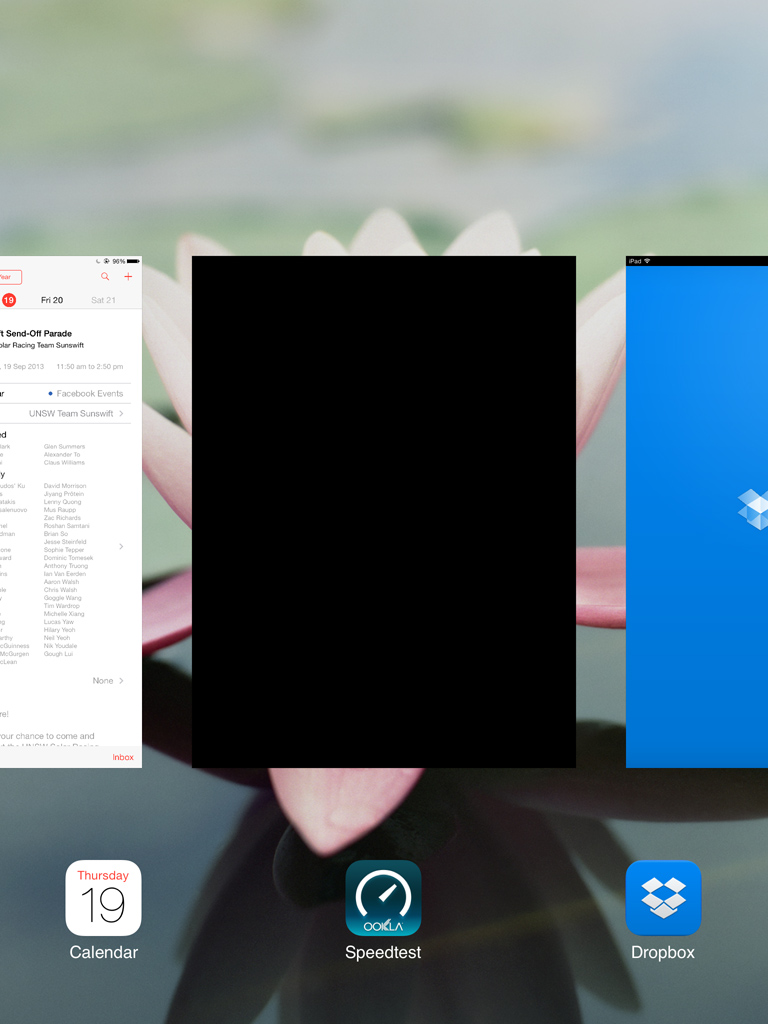 … which ironically, appears to take inspiration from Android 4's task switcher. It has iconized views of the app's "activity" just like in Android. Apple finally gets it – although, personally, I still find both options clunky compared to the desktop … but admittedly, windows and task-bars aren't the way to go on Mobile.
But this also means that volume and brightness have been removed from the task-switcher. I'll need to re-learn my habits – a single finger swipe upward brings up the new control panel with more toggles than before and will work at all times (unless switched off in settings).

It seems as if they have also taken inspiration from Android and some customized Android user interfaces, bringing toggles (which is extremely convenient) as well as quick launches to Camera and clock/timer (which isn't on stock Android just yet). But the idea of split "shades" for notification and settings seems to have been fully "adopted" by iOS.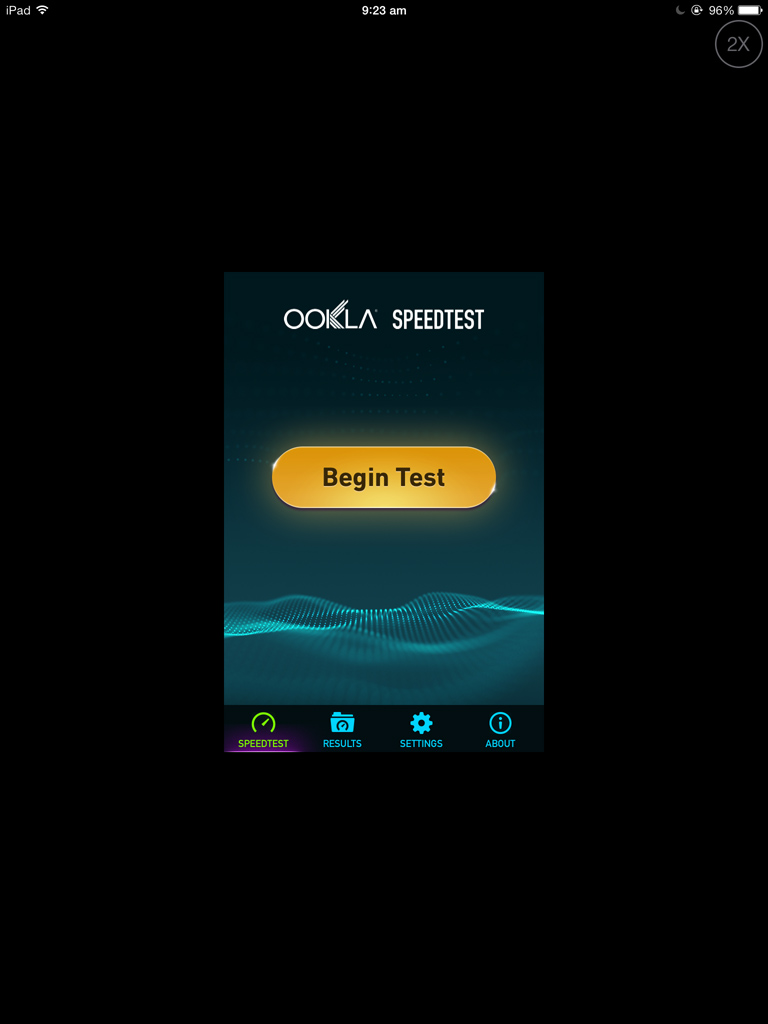 Apps running in "compatibility" mode (i.e. iPhone apps on iPad) have now lost the "virtual" phone screen rim decoration. Not that it really mattered, but I suppose that was really un-necessary in the first place.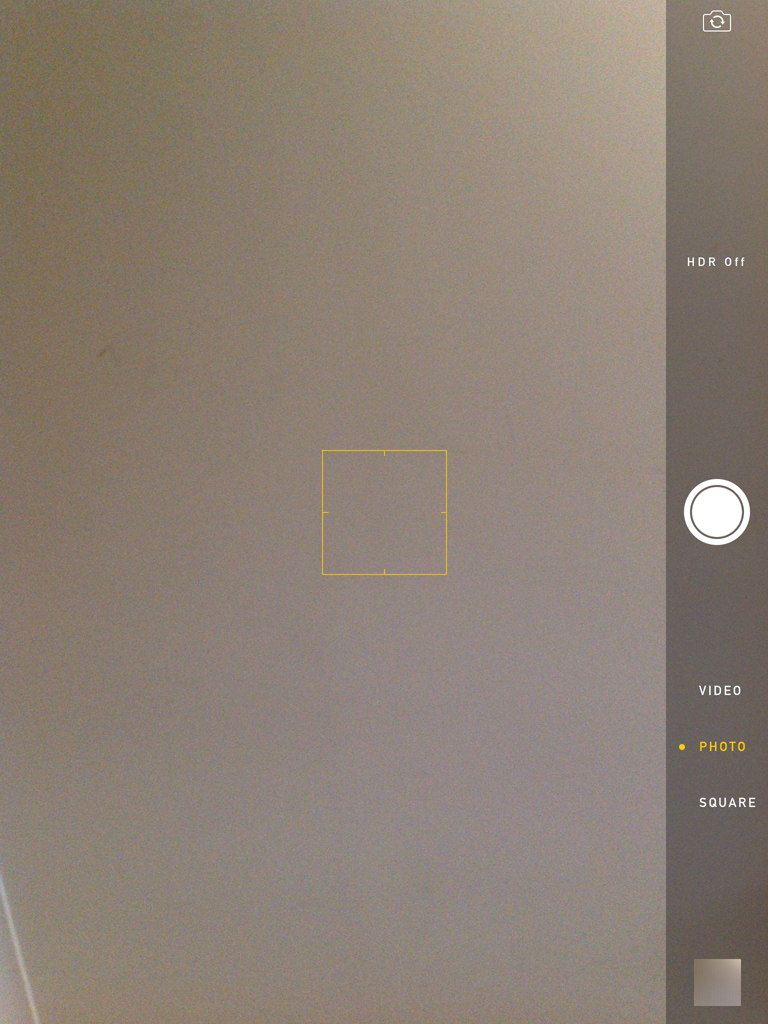 But the new camera app doesn't really impress me. It looks a bit … unrefined with capitalized text sitting around rather than pictorial icons. The lack of decoration on the shutter button seemed very un-Apple at first. It's actually quite like Android now. Probably not for the better though.
The photos app has been refined with grouping of photos into "moments" and what appears to be bulk-share options. Social sharing is well-and-truly baked into the OS at almost every level.
The lock-screen has gotten a more flow-ey sort of look to it too, with the passcode numbers representing circular buttons and things feel a little more refined, if not subtly overdecorated. You can see it in the animations – no longer do apps zoom from the centre to fill your screen, but they zoom from where the app icon is on the screen to fill your screen, giving an "associative" feel of the app and the app icon's position. I'm still not a fan of the animations as I feel they add little to the OS's practicality – but a little bit of flair doesn't hurt I suppose.
The new update does require you to update your iTunes to version 11.1 or later – so if you've been putting off your updates like I have, you pretty much have a good reason to now.
Conclusion
Nothing broke, the world didn't end. So all is well when it comes to the update. Requiring iTunes to be updated is a little bit of an annoyance, and the time it takes to download and update is a bit long – but that's par for the course.
The new OS itself is functionally more convenient, although the changed looks will take some getting used to. It's a bit "bright" and square for my liking, but it's clear that they've taken inspiration from several different places and melded it together to provide as best of an experience as they could. And for existing users with compatible devices, it's free … so I suppose we have no big right to complain. It looks a little confused at times though.
Whether it's revolutionary? I don't really think so. Deserving of a new version number? It's arguable. There's probably some more gems which I haven't gotten in to just yet …