This weekend has been a little bit different from the others – for one, I've been so busy, I haven't had a chance to ride at all, but instead, I've been doing a little work for the PhD and also getting out my Kryoflux for some more floppy-disk based fun – results to come in further postings.
The Election
Undoubtedly, the big issue is the election. Held on Saturday, it was almost unbelievable that the Liberals, headed by Mr Tony Abbott had won. I say almost because all the polls had backed Liberals to win, some even predicting a landslide with many traditionally Labor electorates to fall to Liberals. Their win is little surprise, when the whole population is taken into account. The Liberals' campaign obviously worked – mostly panning the way the Labor party was in disarray in its leadership management and ad-hoc policy. I'm beginning to think three-word sound-bites like "stop the boats", "stop the waste" might have worked …
But on the other hand, it was unbelievable. It was unbelievable because, at least, in my view, most of the young social-media connected academics would have heard no end as to the Liberal's plans to cut research funding, cut education funding, destroy the fibre-to-the-home NBN and replace it with a fibre-to-the-node and VDSL2+ solution, chuck in mandatory internet filtering, destroy the carbon tax and bring coal fired power stations back into profitability. From any educated person's point of view, this is just total crap.
I have a three word sound-bite of my own – "cut the crap". Obviously, the game is now all over – the election has been won, and the ever-so-eloquent Kevin Rudd PM spent a good 22 minutes thanking virtually everyone and confirming his intentions to not contest the party leadership in the future.
If anything, the difference in spending between the parties is small – and different groups had their own ways of putting spin on the topic of spending. I suppose it comes down to where you perceive the value to be, and as a technologist, I personally believe that having the right infrastructure (i.e. FTTH GPON) is a valuable asset and a cost-saving measure in the long term. We've been told time and time again by those who have deployed FTTN that it isn't the right solution for this day and age.
I wonder just what will happen with half-deployed NBN installations – will the NTUs continue to be provided where the rings and FSAMs are already installed? Will half-installed rings be completed? What about those who are looking at interim satellite and fixed wireless? Will the pair of Ka band satellites still get made and launched?
Likewise, funding for research is vital for universities and other institutions alike – those who are receiving scholarships (like myself) might feel somewhat threatened. I guess part of the problem comes down to who's deciding what is "non-essential" research.
The scrapping of the Carbon Tax is already a bad move – but Abbott goes one step further to actually aiding the coal industry. I think Abbott made it clear when he was talking to 2DayFM about gay marriage that his views are staunchly "traditional and conservative" – his argument that marriage is between a man and a woman since "time immemorial" probably spills over to his idea about where we should be getting our energy from. Honestly, gay marriage still being an issue totally flummoxes me. We're in a world where we have so many "freedoms", and yet this is still a problem.
But in my eyes, the issue of gay marriage pales in comparison to the environment and the future of this planet. To aid coal, and cut the carbon tax is a clear message – screw the environment. And screw all the people who care about the environment. To protect the environment may (at times) cost more – but isn't the future worth looking forward to?
It is even more heartbreaking to see parties with names like Stop the Greens being on our ballot papers. But I suppose that might not be a bad thing, since the Greens party doesn't seem to be that "green" after all. Aside from their shirts, I've gotta say that it's more of a case of green-washing. They're just so toothless that they couldn't get anything to happen and people don't seem to care. But at least, they managed to retain the one seat they worked so hard to get last time … maybe the tides will turn …
I think it is clear that the Liberal government is rather shortsighted with its policies – setting us up for an immediate "benefit" that's really a long term burden. It's just the way our politics seem to be pushing these days – think about this term, and make sure we get in the next – anything after that isn't worth a thought.
In fact, in all of the Liberal "bashing" of Labor, I still can't see where the Liberals are going to bring true benefits that I care about. The words "stop the boats" sound nice and catchy – but how? And why? It seems like we want to build a great nation for ourselves and be selfish about it and screw everyone else over – even legitimate asylum seekers. The cutting of the aid budget speaks volumes about it.
Now we come down to the issue of the Palmer United Party. I honestly cannot fathom how people would vote for a guy like that – his election campaign ads were genius – make up some thinly veiled lies, appeal to the great Aussie ANZAC spirit, throw in a few things about improvement, better, revolution, and act like a top bloke with a big smile. Pretend how doing some simple things would mean that people and the government both had more money. But is it real? (Of course not) and at what cost? At the end of the day, he seems to have ended up with a seat.
I suppose, at the end of the day, it's clear that some of us just don't have any brains …
Central Station Lost an Analog Clock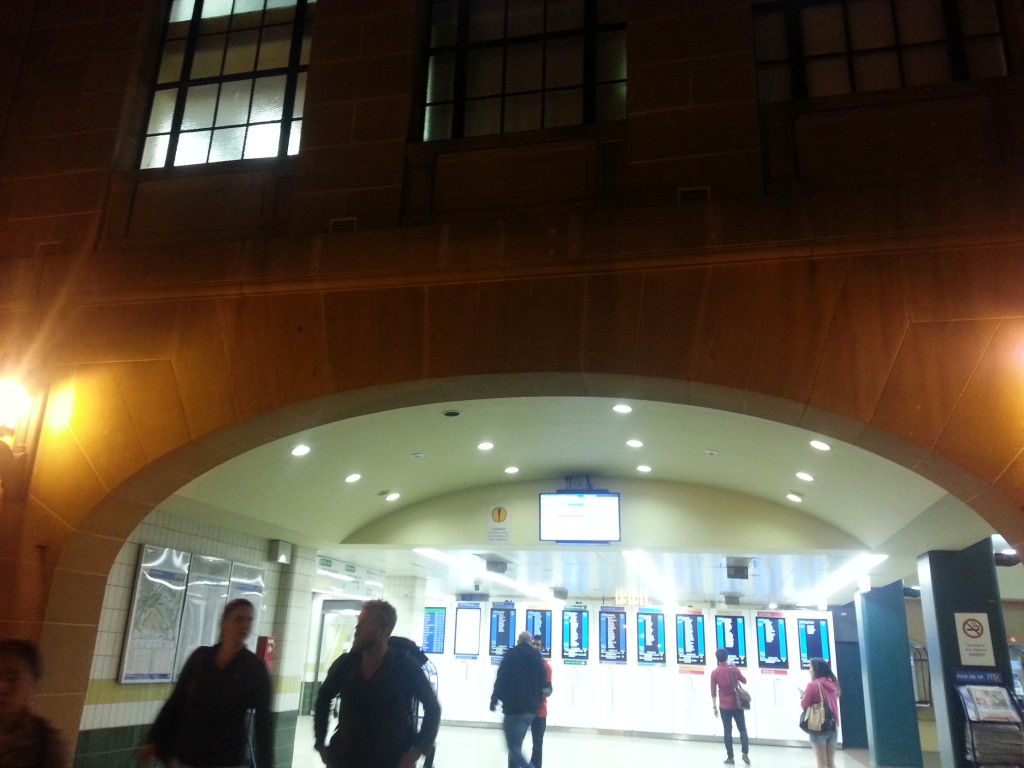 Heading home on Tuesday, walking into the Eddy Avenue entrance, I noticed something different. The analog clock that used to sit above the sandstone arch entrance was gone. I enjoyed reading the clock from a distance while walking up the incline – it gave me a good idea whether to walk faster (and try to catch up with the train), or to take it easy and wait for the next one.
And now, it's gone. For now, I'll have to rely on my own, or that (much less elegant or classy) LED clock in the background. Still, I think it makes our entrance look a little bit bare – it's like Flinders Street station, sans the clocks.
Transport Sydney Trains Liveries
I haven't hassled myself with taking many photos of the new liveries – but the opportunity arose and it was very convenient. Sequential carriage numbers too!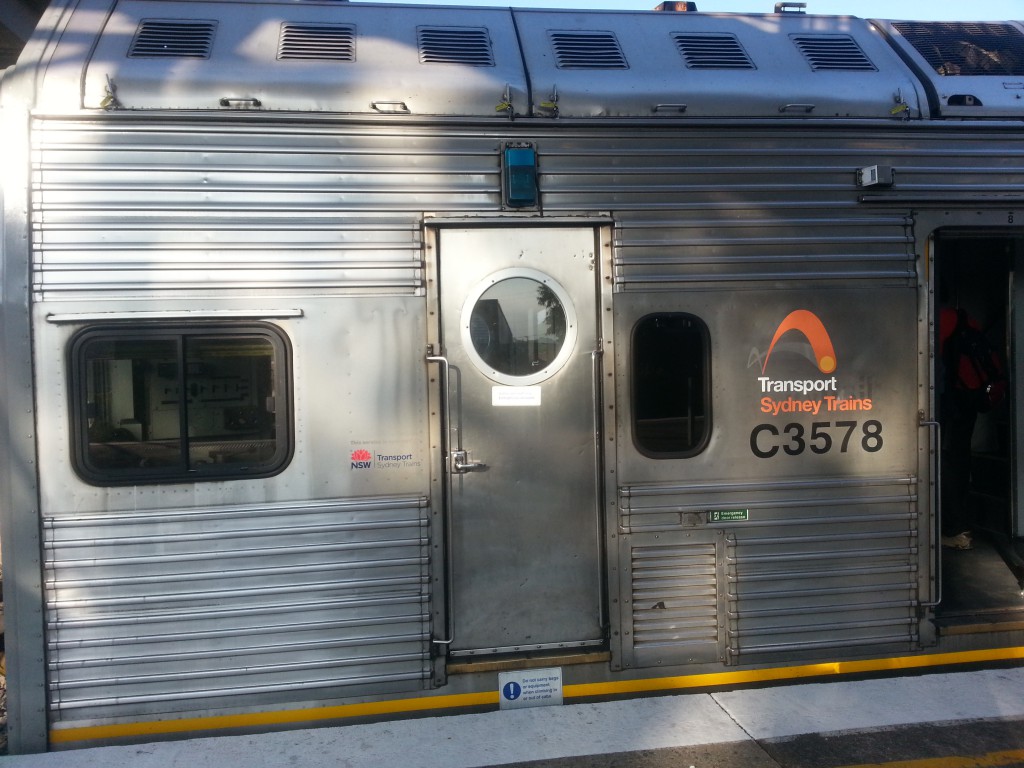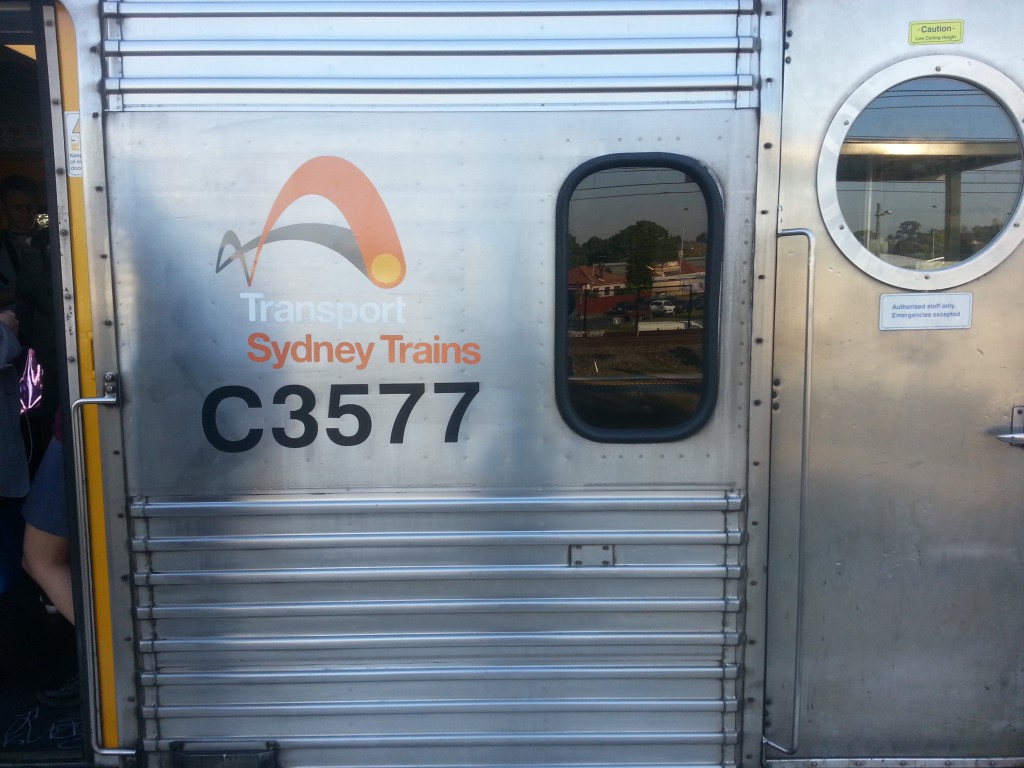 Diona/Transgrid Sydney West Supply Project
The guys from Diona, working on behalf of Transgrid, are putting in a power supply feeder which spans from Holroyd into the city. This project has just reached our "front door", quite literally, causing lots of road closures and diversions and producing a lot of noise during the day and some at night. Work is around the clock, even on Saturdays. It's necessary for the stability of the grid – but I would be lying if I didn't express some frustration at the noise …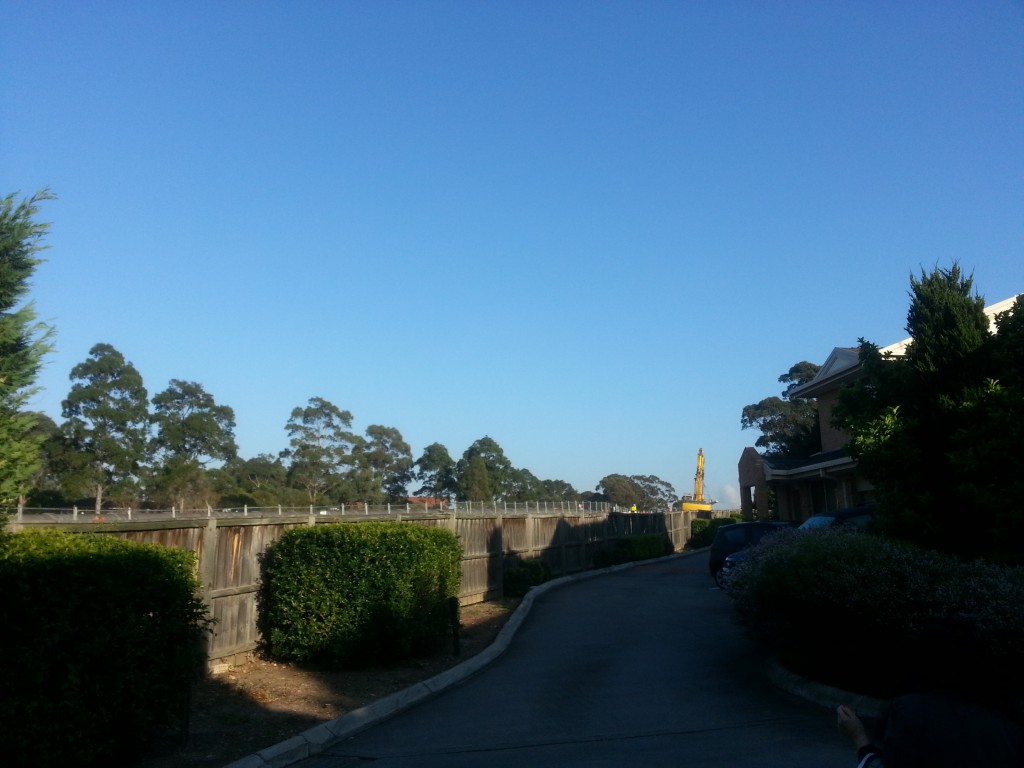 Salvage
I did make a salvage run this week – and to my surprise, I found four hard drives just bare, sitting there ready for the swiping. Inside the two boxes, I had managed to retrieve another two hard drives, three 512Mb SDRAM sticks and three 512Mb ECC SDRAM sticks from an Intel branded P4-A boards. Interestingly, I never witnessed bad Intel boards before – these all had blown caps.
Of the hard drives, we had:
One Seagate U6 20Gb
One Seagate U6 40Gb
One Seagate 7200.7 60Gb
Three Seagate Barracuda IV 60Gb
All Seagates! And of them all, only ONE had any form of bad sector at all. Talk about "standing the test of time" – all of them were 10-11 years old. Sounds like storing data on hard disks long term isn't so bad after all.
Web Host
Funny things have been happening around my site lately. Uptime has hit a 99.3% mark this last month which isn't good. Their SQL server goes unreachable for 1 minute blocks occasionally and 15 minute blocks at other times.
Right now, their web proxy is broken for the past two days – and it's needed for the site to be able to access internet services – e.g. stats via WordPress Cloud and do updates. And it's needed for Akismet to check for comment spam. Not good. I can't be bothered filing a ticket because I know their 24/7 service means "our website is open 24/7" not "we'll fix your problems 24/7". It'll be up again soon hopefully.
Visitor count to the site has eclipsed 53,000 since 22nd January (or thereabouts) – so thanks guys for visiting, and I hope you've been able to find something interesting.
games.on.net Gigabyte Graphic Card Heist Competition
Over the weekend, the games.on.net Gigabyte Graphic Card Heist competition caught my eye – so I decided to make a quick (although, admittedly, somewhat disappointing) video for it just for kicks. I probably won't win – but at least you can get a chuckle out of it.
I also got some relatively interesting things sitting in the post – it'll get to me one day, and I'll get around to posting it one day … but things are very very busy and time is always running out.